Navigating the media dumpster fire surrounding this coronavirus epidemic is a challenge. Clickbait websites scream that the sky is falling, while incompetent governments run around DOING SOMETHING. The truth itself has been left at the side of the road, waiting for the next bus out of town.
What a depressing state of affairs.
When will we start demanding integrity and accountability from those who style themselves as 'watchmen'?
We're supposed to be Christians, while some of us seem to be more interested in foolish theories and clickbait lies that scratch their itching ears. And, while our attention is elsewhere, greater threats grow.
————————————
Subscribe to The Shock Letter and receive my articles in your inbox:
Or, get Omega Shock news via feed:
– or –
https://www.omegashock.com/feed/
You can also find these posts here:

https://facebook.com/omegashock1
https://twitter.com/omegashock1
Read my books for free:
Keep the Shock Letter from going to the spam folder by following the instructions, here:
https://theshockletter.com/spamsettings.html
————————————
The Wuhan Coronavirus – Truth vs the Clickbait Kabuki Theater
NOTE: In addition to the new material here, I am including parts of a previous article.
The Wuhan Coronavirus – Truth vs the Clickbait Kabuki Theater – The ShockCast
YouTube shortlink: https://youtu.be/t1crjtISrb0
MP3 Audio:
https://www.omegashock.com/shockcast/2020/20-02-01-the-wuhan-coronavirus-truth-vs-the-clickbait-kabuki-theater.mp3
————————————
NOTE: Yahoo, ATT, BellSouth and SBCglobal have been blocking The Shock Letter. Please click this link and follow the easy instructions, to make sure that The Shock Letter reaches your inbox:
https://theshockletter.com/spamsettings.html
————————————
While we have been obsessed with this Wuhan Coronavirus, greater problems are growing in other parts of the world. But, a plague of locusts in Africa just doesn't have the clickbait power that a nasty virus has. Big trouble is beginning in Egypt. Turkey just laid claim to the eastern Mediterranean. The Palestinians are going to war over the latest peace plan. The EU just took a big step towards falling apart. Iran's stockpile of highly enriched uranium grows quickly. India became number ten in the list of countries that persecute Christians. And, Democrats are doing their best to destroy the American political system.
But, when 259 people die of a nasty cold in China…
…we go nuts.
And yes, this Wuhan Coronavirus is just a nasty version of the common cold. Everyone keeps talking about Coronavirus this and coronavirus that without thinking about one important fact:
The Common Cold is a CORONAVIRUS.
In fact, the Common Cold is THE coronavirus. It is second only to the rhinovirus for causing the 'common cold'. And, a 'cold' is probably the most common of all coronavirus infections. We all get hit with it (or a rhinovirus) at least once a year. In fact, I'm suffering a bit of that right now, and Mrs. Little has it worse.
That's right, Mrs. Little has… CORONAVIRUS!
(WAAAH! Run for the hills!)
Did you see what I did there?
I left out an important piece of grammar. Yes, my wife has a coronavirus, but not the coronavirus that has everyone freaked out. By dropping the use of 'A' or 'THE', I can say that I'm telling the truth, while whipping up some extra clicks and hysteria for my website.
(By the way, my darling dearest probably has
the more common rhinovirus, but it's more fun
to assume that she has a dreaded… and most dreadful
…coronavirus.)
Truth
But, before talking about hoaxes and hysteria, let's talk some truth. Most of you want to hear more of that, instead of all my blather about morality and ethics. So, let's talk facts and truth before getting to the blather.
First of all…
What is a CORONAvirus?
Remember that Latin is at the foundation of the 'Developed World'. In law and science, names and categories are Latin. And, the name of this Wuhan coronavirus is:
Novel coronavirus (2019-nCoV)
It is a betacoronavirus of the family, coronaviridae. And, we use corona as a prefix, because – under the microscope – it looks like it has a kind of halo, or 'corona'.
Oh, and the word 'novel'?
That's just Latin for 'new'.
Aside from the common cold, you might recognize these other coronaviruses:
SARS (Severe Acute Respiratory Syndrome) – SARS is also a betacoronavirus that started in the Guangdong province of China – with bats. The bats gave the virus to the feline Masked Palm Civet, and the Chinese got it by capturing and eating wild Civet cats.
There were only just over 8000 cases of SARS, but the 10% death rate had lots of people spooked. And, here in Taiwan, the largest group of people to die from this virus were the front-line healthworkers – doctors and nurses.
I don't remember everyone freaking out over SARS, but I was in Israel at the time and focused on the Middle East. When Palestinians are blowing up buses down the street, you tend to ignore hysterical media reports from elsewhere.
MERS (Middle East Respiratory Syndrome) – Yet another betacoronavirus, this one came out of Saudi Arabia – from camels. This one was bad, killing about half of everyone who got it. There were about 1200 cases and almost 450 fatalities. It was bad, but you'll notice that there wasn't a single case of this in Israel.
Never drink camel urine. They do that in Saudi Arabia, and you shouldn't. And no, I'm not kidding. Camel urine. Just don't.
The irony is that I was in Taiwan when that outbreak started. Since my head was exploding over other issues, I didn't give this coronavirus any attention.
The Wuhan Coronavirus
Those outbreaks were scary and might be part of the reason why some healthcare professionals are freaking out. They are worried that the death rate for the Wuhan Coronavirus will be as big as SARS or MERS. But, it hasn't been.
At the moment, the fatality rate is just 2.3% – in China. Outside of China, the death rate is a big fat zero. That's right, there have been NO deaths from this virus  None. Zip. Zero. Outside of China.
I know that it's hard to believe anything that the Chinese say, but you can trust what we are seeing outside of China – especially, here in Taiwan, where there is NO interest in helping China 'save face'. With all the evil that China has done to Taiwan, the Taiwanese are more than ready to report every death from this coronavirus and blame China. But, as much as 'we' would like to do so, we can't.
No one in Taiwan has died from the Wuhan Coronavirus, and we've had ten cases, so far. And, Taiwan is currently tracking 1400 people who might have come in contact with an infected person. But, that's small compared to the 7,515 people that came to Taiwan from just Wuhan for Chinese New Year.
Think about that for a moment…
Taiwan has just ten cases of the Wuhan Coronavirus, after more than 7500 people came to Taiwan from Wuhan. And, the ONLY two people to contract this virus in Taiwan, were the spouses of those who got the virus in Wuhan. In Taiwan, you need to be married to someone, with the virus, to get it.
Got it?
Does that maybe tell you that this virus isn't quite as catastrophic as some would like you to believe?
Right. But, I don't want to get to the Clickbait Kabuki Theater, just yet. Let's get into more of the details about this virus.
At this moment in time, we have almost 12,000 cases of the Wuhan Coronavirus and just 259 fatalities. That's a little over a two percent fatality rate. All of the fatalities and the vast majority of the infections are in China. And, every province in China has at least one case. But, there might be a little problem with those numbers.
First of all, to actually identify someone as having this Wuhan Coronavirus, you need a special testing kit. Without it, you can't really be sure that the person actually has this virus. Yes, there are some telltale signs like lesions in the lungs, but you still can't be sure until you have the kit. And, Chinese doctors have been reluctant to label someone as having the virus without a positive test.
More than that, some doctors are reluctant to give tests to those without strong symptoms. There are only so many of these kits, and everyone with a cough wants to get tested. This means that there might be a far larger number of infected cases than what we are seeing.
Outside of China, we've noticed that some infections have symptoms that are extremely weak – or nonexistent. I'm not sure if we should call them 'super carriers', yet. But, there are probably quite a few people who are running around spreading this virus, without knowing that they have it.
And, that's a good thing.
Why?
We know the fatality rate. That's pretty clear. So, if there is a higher rate of infection at this fatality rate, it means that this virus is even less dangerous than we thought.
You really do not want a high fatality rate for this virus. And, I am pleased to see that we aren't getting one. So, whenever you see headlines proclaiming that a hundred thousand people have this virus, that's good. Really good. You actually want to see that – from an epidemiological standpoint.
No one wants anyone to be sick. But, we also want the fatality rate to be as low as possible.
Now, who is actually dying from this virus?
The weak.
The elderly and those with serious, pre-existing conditions are the ones who are dying from this disease. Those who are middle-aged and younger seem to be the ones who survive. Survivors haven't been enjoying themselves, but they are getting through it.
For those of you looking for a rational, expert analysis of this virus, I highly recommend this YouTube Channel:
MedCram – Medical Lectures Explained CLEARLY
https://www.youtube.com/user/MEDCRAMvideos
They do an excellent job of explaining medical issues in a measured, rational manner. And, their series on the Wuhan Coronavirus is absolutely excellent. They get it, and you will too – if you watch their videos.
Here's the series that you want to watch:
Coronavirus Epidemic: Symptoms, Treatment, Updates, & Spread
I haven't watched all of the videos in that series – just the most recent ones. But, what I've heard sounds completely accurate and authentic. No hysteria, just good facts and sound analysis. And, you really want that.
Oh, and this video also says a lot, with a sense of humor. Trust me. You need a sense of humor.
Deadly Chinese Coronavirus Spreads to the US. How Did It Happen?
Oh, and Chris Chappell forgot to mention that the Canadian lab was researching EBOLA, but I'll talk about all that a little later, so carry on.
Fear And Cell Phone Cameras
Unfortunately, we're seeing lots of grim and alarming footage coming out of China, along with people claiming that this coronavirus is everywhere. Take the following video as an example:
That video is chock full of fear and terror. And, it's completely understandable that these clips will race around the Internet, increasing the level of panic that people feel. And, it's hard to be rational in the face of such strong emotion.
People in China are genuinely scared, but that doesn't mean that YOU need to be. Remember that these clips and images are slices of time without context. Yes, they are real, but it's impossible to tell if what we are seeing is the Wuhan Coronavirus – or something else.
We don't know if these ambulances are transporting someone with influenza or some other affliction that would cause them to lose consciousness. The doctors and nurses don't know either, and they're the ones who are most likely to get this virus next.
It is natural for them to be scared.
The same goes for the average person filming these events. Now that this coronavirus has hit the headlines in China, any cough or fever is going to be perceived as The Wuhan Coronavirus. It won't matter that it's more likely the flu. It will not matter that you might just have a bad case of bronchitis. To the average Chinese, every sneeze will be the dreaded Wuhan Coronavirus in their fevered imagination.
To add insult to injury, those with money in China are undoubtedly bribing their way into hospital wards, while the average Chinese must patiently wait their turn for a hospital bed. The rich clog the system with unnecessary demands, while the poor get scraps that the wealthy don't consume.
That's how China works, and it's disgusting.
So, please be careful about videos like this that tug at the heartstrings. They're real, but they are NOT the whole picture. And, for your own emotional well-being, you really need to make sure that you understand the full context of what is happening.
Faith And Fear
Without that 'big picture' view, fear sets in, and getting the average person to stop being afraid is next-to-impossible. But YOU are not the average person. You are a child of God with the Holy Spirit. You are destined for heaven when this life ends, so you have absolutely no reason to fear anything. More importantly, God will not let anything touch you – if it is not His will.
So, if you are afraid, it is a sign that you have work to do in your spiritual life. We all get afraid of one thing or another. I was deeply worried for my wife when she had an operation to remove a possibly-cancerous tumor. I love my wife, so I couldn't help myself.
So I really understand any fear that you might have. A little might even be useful in getting you to take wise and necessary precautions for a dark future. But, you should not be afraid. It's not necessary, and it clouds your judgment.
Damaging God's Reputation
Furthermore, unnecessary fear will damage the reputation of God and your ability to warn others of what is coming. If you are afraid, people will wonder why, since you keep saying that you are a child of the Most High. And then, when you warn others about real dangers, they will ignore your warnings, since you had been hysterical, previously, over nothing.
One reader made this excellent comment, last week:
Consider this event to be an opportunity to consider what you need to do during a REAL plague. As in the Four Horsemen. Some pretty big numbers to crunch are available in Revelation.
When government and media OVERREACT, people get burned out on clickbait headlines and will scoff at REAL DANGER.
Let Holy Spirit be your guide.
Psalm 91
Oh, and good old fashioned washing up will help keep you out of trouble.
Frances in NM
(Emphasis is mine)
Thank you Frances. Awesome comment.
Frances is right. Real danger is coming. Billions will die. Many who survive will wish that they hadn't. And, it is our job to do our best to be a beacon of hope and sanity while everyone and everything falls apart.
Terrified people need someone who is level-headed and at peace with God, to help calm things down. Panic and terror are barriers to addressing problems. And a terrifying situation is a good time to show everyone who God is and what it's like to be a follower of Jesus. That's the biggest context of all, and something that we all need to remember.
The Great Outbreaks From History
One more bit of context that's also useful is history, as long as you put it in the right perspective.
Unfortunately, some people have been using the wrong perspective when citing the big pandemics that killed millions of people and left the world utterly shattered. We still bear the scars from these outbreaks, so I can understand some of the fear that some people might be suffering from. But, there are gigantic differences between this outbreak and THOSE. Let's just take three of the worst:
The Spanish Flu – In 1918, the number of people living on our planet was estimated to be 1.8 billion, and the number of infections stood at around 500 million, or close to a third of the world's population. And, fatality rates were observed to be between 50 and 100 million people. And, the reason for the great disparity is due to the fact that it was 1918 and not 2018. Nevertheless, between three and six percent of the world's population died because of this virus. The Wuhan Coronavirus is NOTHING like The Spanish Flu.
The Black Death – From 1347 to 1353, between 30% and 60% Europe died from Bubonic plague. It was an utterly horrifying moment in time. And it took two centuries for Europe to recover from that devastating outbreak. If you want to talk about death on a truly grand scale, you want to look at The Black Death. The Wuhan Coronavirus is NOTHING like The Black Death.
The Plague of Justinian – From 541–542, up to a quarter of the world's population was estimated to have died from this earlier version of Bubonic plague. And, this plague kept returning to Europe, in four more waves, over the next two centuries. The Wuhan Coronavirus is NOTHING like The Plague of Justinian.
We could get into Cholera, Yellow Fever, Smallpox, Typhus, and even more influenza and plague. But, I think that you get the picture. History is full of death-by-disease, and this virus from Wuhan is nothing like those outbreaks.
The irony of history is that its course has been 'guided' by these outbreaks. It's doubtful that Islam would have been so successful if the plague hadn't decimated so much of Europe and the Middle East. And, Romanized Britons might have been able to fight off the Anglo-Saxon conquest of Britain, were it not for the Bubonic Plague.
And, we haven't even talked about Malaria. Even after massive efforts, more than 400 thousand people die every year from Malaria in Africa. And, before the Jews returned to the Land of Israel, Malaria was an incredible curse. For those living in Palestine, you were lucky if ANY of your children survived to adulthood, and those who survived lived miserable lives.
The Biggest Threat From The Wuhan Coronavirus
Okay, you now have both a modern and historical perspective to this Wuhan Coronavirus. You understand that this is NOT a pandemic that is worthy of panic. In fact, what is probably causing the most damage is our response to this outbreak. The cure might actually do more damage than the disease.
A very smart, astute reader was quick to see this and shared this observation as a part of his comment from a previous article:
Every complex network structure has inherent resilience and forgives a lot. With one exception – network hubs (big network nodes connected to everyone). If something affects them, everyone will feel the consequences. And, I'm afraid, that's coming. I really hope I'm completely wrong, or, at least, that this network will not pass the threshold after which reaction becomes global, non-linear, and destructive.
 – Chris
Great comment, Chris. Thank you.
He's absolutely right. Hubei province and it's capital, Wuhan, is a huge transit point for China. Shutting down Wuhan makes it difficult for manufacturing and commerce to function smoothly. If Chinese factories don't get vital parts and raw materials, they have to close their doors and lay off workers. Even if their supply chain merely slows down, that will have a direct impact on the Chinese economy. And, the Chinese economy is extremely fragile.
Before this virus outbreak, overall debt-to-GDP for China was horrifying, and there have already been far too many Chinese banks taken over by the government due to default. And, since no one can really believe any of China's economic statistics, some are worried that China will implode.
How much longer can China impose this quarantine of central China?
If Beijing miscalculates and China falls apart, the rest of the world will worry about who is next. The 'Middle Kingdom' has been the world's manufacturer for 40 years. We don't know what will happen when that GDP growth engine goes into reverse.
If this goes on too long, will China continue to exist as a unified country?
Probably, but China has a long history of revolution. When the average person sees 'evidence' that the 'mandate of heaven' has been withdrawn, warlords rise, peasants riot, and dynasties fall. And, the Chinese Communist Party is just another in a long line of dynasties that eventually met their end in a disaster like this. Right now, I doubt that Xi Jinping sleeps very well.
We'll see what happens, but we're all in for an interesting ride.
The Bible And Clickbait Hoaxes
Now that we have all of that out of the way, we can now turn our attention to something more important:
Lying liars and the lies they lie with.
Did you know that the Bible has something to say about this?
My 'go to' passage passage comes from Paul's closing remarks in his second letter to Timothy. And, you might already know the two verses that I'm talking about:
3 For the time will come when they will not endure sound doctrine, but according to their own desires, because they have itching ears, they will heap up for themselves teachers; 4 and they will turn their ears away from the truth, and be turned aside to fables.
This is what I'm seeing everywhere in our churches – itching ears and fables. And, when I talk to pastors about their gross distortions of the Bible, I rarely get a thoughtful response. It's either deafening silence or fire and fury.
In this age of deception, it is time to forsake itching ears and fun fables. It's time to get back to the truth. But, that won't happen if we don't hold our teachers accountable.
Every public teacher of the Bible must be held PUBLICLY accountable for the mistakes that he makes. Public mistakes require a public rebuke. And NO, YouTube videos are NOT a church service. We are not required to go through the process outlined in 1 Timothy 5:19-20. But even Paul is quick to say that elders need to be publicly admonished when they make errors and refuse correction. And, if they still won't listen, they need to be condemned and cast out.
That's the Bible. That's the truth. And yes, the truth really is that important.
Now, what follows is going to be uncomfortable for a lot of people, but the lies need to stop. And, they won't stop until you put your foot down and say, "No more!" These men and women are robbing you of your ability to think straight. Readers have written to me in fear over the lies that are spewing out of videos and websites. They are terrified that this Wuhan Coronavirus will come to their neighborhoods and kill millions of people that they care about.
You now know that that this is just not true, which means that you can start ignoring those who refuse to stop spreading these lies. And, I have some examples for you:
GreatGameIndia
Zerohedge – a site that I still like
Steve Quayle
Doug Hagmann
Hal Turner
Brandon Smith – Alt-Market
Mike Adams – Natural News
Before It's News
AND…
The Mainstream Media
The list of lying liars fanning the flames of hysteria is just a snippet from a much bigger list. And, there's no way that I can talk about all of them. But, I can talk about HOW these people and websites are lying to you, and help you avoid the festering manure pile that they have dumped in your path.
If you can learn how to identify hoaxes and the liars who create them, you have a good chance of seeing what's really coming before it's too late to do something about it. For those of you who know how such hoaxes proliferate, you can still benefit from what follows.
Three Rules
Before we start, here are three rules that seem to be apply to hoax sites and hoax videos:
First of all, it starts with money. The more clicks that a site gets, the higher the ranking and the greater the advertising revenue. And, if they're selling books, t-shirts and precious metals, even better. A well-packaged lie will always get more clicks – and money – than the unvarnished truth.
Second, these hoaxers are almost all narcissists and/or are some form of psychopath. They get a dopamine rush when their hoax gets attention. Even when they don't make any money from their hoax, they still enjoy capturing the gullible in their schemes.
Third, 'true believers'. There really are people with websites and YouTube channels who believe these lies and feel an urgent need to pass them on. They really feel that they are providing a vital public service in sharing these hoaxes. They do this out of concern for your safety, and I think that we can all identify with that motivation.
Some of you might even think that I fall into this third category. I don't mind if you do, as long as you truly examine the facts that I bring up. Serious threats really do lie in our future, just not the ones that these hoaxers talk about.
An Innocent Victim Of The HIC
But, don't worry about me. Worry about the victims, and there's one in particular that I saw recently. On Zerohedge.
His name is Dr. Peng Zhou, and the lying liars of the Hoax Industrial Complex (HIC) have doxxed him – claiming that he's the guy responsible for this virus. Here's the picture that they've been distributing: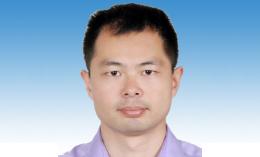 Dr. Peng Zhou
Dr. Peng has been studying SARS in bats. But, lying liars are attempting to smear him and make his life a living hell. And, when they doxxed him, they didn't say that he was researching 'SARS'. They said, 'coronavirus'. They were being technically accurate, since SARS is just another coronavirus. But, since their intention was to perpetuate this hoax, they didn't want you to realize that SARS was his focus.
These people want clicks.
They don't care who gets harmed in the process.
I'm just glad that ZeroHedge got suspended from Twitter for helping dox and even harm Dr. Peng. They deserve and should be ashamed of how they participated in this.
The GreatGameIndia Hoax
Now, let's turn to one of the most interesting hoaxes spreading around the Internet. It comes from a foul and revolting website called GreatGameIndia. They appear to have created their site to milk as much money as possible from the millions of Indian expats around the world. I've run into websites like this, that claim to have 'deep intel', when all that they have is clever phrases and a complete lack of conscience.
The hoax began when the dirtbags at GreatGameIndia (GGI) claimed that the Wuhan Coronavirus was a bio-weapon. They said that the virus was stolen from a Canadian BSL-4 laboratory and then weaponized in Wuhan. I first saw the article when it was picked up by ZeroHedge – which is normally a good source of information. But, it didn't make sense, so I ignored it and moved on. Unfortunately, too many disagreed and shared it everywhere.
Why did I ignore the article?
NO ONE would EVER try to weaponize a coronavirus.
Kids, if you want to make a bio-weapon that kills lots of people, choose something other than a coronavirus. Using Ebola, Yellow Fever, Smallpox or Anthrax will get you a nice big population-killer much more quickly than something like a nasty version of the common cold.
Unfortunately people don't listen to reason and the GGI hoax leaked out into Chinese social media, where Mrs. Little saw it. She has also been on her own a crusade against these lies, but you'll never see what she's saying unless you read Chinese.
So, let's look more closely at this hoax from GreatGameIndia to see how they pulled it off. And, for me, it starts with a well-intentioned reader who shared this YouTube video with me:
https://www.youtube.com/watch?v=zVGhHn8NeIg
That video is basically someone reading the 'GreatGameIndia' article. The person reading it was probably impressed by the fact that it showed up on ZeroHedge and had no idea that it was a complete fake. However, I did reach out to the person behind this video, telling her twice that it was a fake. She has refused to acknowledge that this is a lie. But, since this video turned up in my inbox, I did some digging.
I went to the original article, which started out with a rather outrageous lie:
Last year a mysterious shipment was caught smuggling Coronavirus from Canada.
It wasn't a coronavirus that they had been smuggling. It was Ebola. Powerful lies are made by just changing one word, but I'm getting ahead of myself.
I originally didn't know that the first sentence was a lie, but the second sentence included a phrase that had all the hallmarks of deception:
Subsequent investigation by GreatGameIndia…
If you had integrity, you would only use that phrase if you had plenty of staff and the funds to do such investigations. 'GreatGameIndia' (GGI) does NOT have access to those kinds of funds, and their 'subsequent investigation' was a google search. That's it.
Once I sensed deception in the article, I dug further.

I looked up the dastardly villain that GGI pointed their finger at, and came up with this article:
University severs ties with two researchers who were escorted out of National Microbiology Lab
That's how I discovered that the FIRST sentence in the article was a complete lie. Dr. Xiangguo Qiu and Keding Chang were NOT smuggling a coronavirus.
They were smuggling EBOLA!
Now, how can you tell that the dirtbag writer at GGI knew this?
The GGI article does not have a single link to any news about the attempt to smuggle Ebola out of Canada. And, the writer was betting that you would not do your own research.
The lying liars at 'GreatGameIndia' (GGI) were engaged in a classic case of fraud. They took the current hysteria and built a case for even greater hysteria by falsely linking it to a situation in Canada, from July, that had nothing to do with ANY Coronavirus. And all that they had to do was change just one word. With that change of just one word, other foolish writers have taken this fraud and added more fraud to it. And, all that GGI needed to do, to get this hoax started, was to, again…
Just. Change. One. Word.
That's all that these foul and disgusting people at 'GreatGameIndia' had to do. Just change Ebola to Coronavirus. Once they did that, their clickbait article would generate a flood clicks to their site. Whoever is behind GGI is a first-class psychopath.
Now that this evil article has passed over into the Chinese-language social media, it's spreading fast. My wife is seeing versions of it everywhere in Chinese. She's fighting back against this deception, but lies are hard to neutralize, once they've taken root in itching ears.
Unfortunately, as I mentioned before, ZeroHedge decided to dox poor Dr. Peng Zhou. They've handed out his email address and phone number, and I'm betting that some moron will track down his physical address. If someone harms him in any way, GreatGameIndia and ZeroHedge will ultimately be responsible.
Lies kill.
It's time to stop the lies.
Steve Quayle And Doug Hagmann
Unfortunately, Steve Quayle, Doug Hagmann and their 'circle of trust' have been leading the charge in perpetuating many of the hoaxes that surround this outbreak. I did a quick perusal of Quayle's website, and I was disgusted by the hysterical lies that I found there. And, this isn't the first time that I've caught Steve Quayle and Doug Hagmann being involved in a deception.
Do you remember V The Guerilla Economist?
Do you remember how Quayle and Hagmann claimed that they 'vetted' him?
That they checked his background?
They did NOT check his background. They didn't care who or what he was, as long as he sounded exciting.
Do you know who this 'V' really was?
His real name is Viji Varghese, and his only real expertise was selling televisions. I kid you not. He sold TVs at an electronics store.
Unfortunately, the Quayle-Hagmann alliance didn't care who Viji was when they foisted this psychopath onto their unsuspecting audience. And, I know people who were greatly harmed by this V-For-Villain. And, when Steve and Doug were confronted, they refused to stop promoting this lie. Quayle and Hagmann KNEW that Varghese was a liar and a cheat, but they still took advantage of trusting Christians.
I did a special report on Viji Varghese, three years ago, and you can read it here:
SPECIAL REPORT: Viji Varghese (aka, V the Guerilla Economist)
https://omegashock.com/2017/01/05/special-report-viji-varghese-aka-v-the-guerilla-economist/
Steve Quayle and Doug Hagmann are directly responsible for their role in all the harm that Viji has done, especially since they gave him his big start. Without Steve and Doug, Viji would not have been able to do nearly as much damage as he did. Doug lied about what he knew of Viji, and both Doug and Steve lied to cover up their involvement with this psychopath.
And, what will you find when you go to Steve Quayle's site?
More and more lies about the Wuhan Virus.
I'm going to get into some of those lies, but it should be clear to everyone that Steve Quayle and Doug Hagmann do not care about the truth. They want to sell gold, books and advertising space. And, if they can get you to donate to their 'cause', even better.
Steve and Doug claim to be Christian, and too many brothers and sisters believed that they were telling the truth. Far too many still do. Unfortunately, this duo cannot be Christians.
Why?
Because a Christian would admit to the evil that they have done and seek to fix the damage that they caused.
Since Doug and Steve do not care about the pain and suffering that they were responsible for, it is clear that they are not – and may never have been – followers of Christ. But, the fact that they claim to be Christian, makes it even more important that you avoid them.
They are wolves in sheep's clothing, and they will consume you – if you give them the chance.
Hal Turner
One of the first things that I saw a couple days ago, on Steve Quayle's site, was this lying clickbait title from Hal Turner:
VIRUS UPDATE FOR U.S.A.:"Worst Public Health Disaster in 100 years"
Wait. The worst in… ONE HUNDRED YEARS?? Worse than the Great Cucumber Massacre of 1983? (Oh wait, that was a song…)
No, Hal Turner is either an idiot, a liar or both. And, I vote for 'both', since I've caught him in lie after lie for years. Remember that deliberate exaggeration is also a form of lying. But, Hal does more than that.
I also caught Hal lying, a few days ago, on Steve Quayle's web page, where he claimed that 112 thousand people were already dead. I couldn't believe that someone would tell such an outrageous whopper, but when it comes to Hal Turner… you can always tell when he's lying:
'cuz his lips are moving.
There is absolutely no way that 112 THOUSAND people are dead from this virus. Not only would we have heard about this, but there would be pictures of mass graves full of bodies. You cannot get that number of people dying in Hubei province without everyone knowing about it.
But, there's one thing that Hal Turner is depending on, and that is your ignorance. To you, China is some far away place where anything could happen. Yes, it's far away, but it still follows all the rules of reality that every other country must follow. And, when everyone has a cell phone, pictures and video will show up when something really bad happens.
If you listen to Hal Turner, you are literally asking for lies. He is a lying liar that cannot be trusted to report on the weather, let alone events in China.
But, let's keep perusing Steve Quayle's site.
Brandon Smith – Alt-Market
Here's one:
How Viral Pandemic Benefits The Globalist Agenda
That's from Brandon Smith, an antisemite who can't think straight. He grabbed the GreatGameIndia hoax, and then added his own 'Globalist Agenda' hysteria to it. Brandon has never been completely rational, so I've avoided his articles like… the plague. But, he's plumbing new depths with this one.
There is no way that China is playing some 'globalist' game here. It's a real virus. And yes, bats were involved. Bats have a history of carrying all kinds of nasty pathogens, and they were connected to SARS – which is also a coronavirus.
Brandon Smith and Steve Quayle are trying to claim that this is a bio-weapon. Again, this is just not possible. There are so many more toxic and contagious pathogens out there, that you would be a fool to spend any time on a virus family that is responsible for the common cold. Again:
The Wuhan Virus CANNOT be a BIO-WEAPON!!!!
But, Steve Quayle likes to use clickbait, even to the point of claiming that it wasn't the Canadian lab that the Chinese got the virus from, but the Russians. Nice one, Steve. Real nice.
Mike Adams – Natural News
Looking through more of Steve Quayle's list of news headlines, I see ol' Mike Adams. I've caught him peddling fake news before. He once tried to claim that a fire at a party was a homosexual event. It happened just a couple miles from where I lived, and Mike's claims were a complete lie. Lots of Taiwanese were outraged by what he said, and he doubled down – moaning over how the Taiwanese were anti-Gay because they were upset by his accusations.
Mike Adams is pro-homosexual, and a purveyor of fake news.
If you need proof, just take a look at a couple titles that Steve Quayle posted:
BREAKING: Coronavirus Hits 15% Fatality Rate, 83% Infection Rate for Those Exposed; Lancet Publishes Early Study That Points to Alarming Consequences for Humanity
Breaking: Mike Adams & Dave Hodges Share the Latest Facts On the Weaponized Virus Rampaging Through China and Across International Borders
All of that is complete and utter garbage. You might find tidbits of fact behind his hysteria, but its all a web of exciting lies to get clicks. Mike is trying to sell you something, and that 'something' isn't truth.
Before It's News
Unfortunately, there are more hoax sites than those run by Steve Quayle and Doug Hagmann. When it comes to providing a 'one-stop-shop' for fake news and lying lies, Before It's News dot com is probably your go-to place for the most ridiculous lies on the planet.
People have been sending me lots of posts from that moronic website, and it grieves me to see anyone going there to find information. I just went there to see if there was anything on the front page of that site that was true, and I was more than a little surprised at how bad it was.
The garbage there is piled so high that it's hard to know if there is ANYTHING of substance. Every crackpot theorist has something stupid to say on BeforeItsNews.com. Aliens, Flat Earthers, Space Lizards, Satanists, Skin Color Nationalists and David Icke are all on Before Its News. You can't even trust the headlines that sound reasonable.
One thing is absolutely clear to me:
If you read stuff on Before Its News, you do not care about the truth.
And yes, it really is that simple.
We are Christians. We are followers of Christ. Everything that we are, should be connected to The Truth. We are commanded to love it. We are to hold onto it, no matter what the cost.
If you love the stories told by Steve Quayle and Before It's News, you are in rebellion to the whole idea of truth itself. And, I know how easy it is for lies to take hold in your mind, even when you know that they are lies. Go ahead and tell yourself that you are immune to the lies, but you're lying to yourself, if you do.
If you truly love the truth, then you should avoid the liars with their exciting lies.
The Mainstream Media
Then there's an example from the mainstream media. It's interesting, and maybe even more clever than the other examples that I've given. And, it's rooted in our own fascination with the incredible and catastrophic. As the old newspaper saying goes…
…If it bleeds, it leads.
'Fluffy the Cat' will never make front page headlines because every newspaper editor knows that war, epidemic, violence, mass murder and every kind of catastrophe is what sells newspapers. That's why bad news will always be sensationalized. Always. And, the more mundane truth will be buried where few will ever see it.
Here's an example of what I'm talking about, from the Associated Press:
Virus death toll in China rises as US prepares evacuation
It starts out with hysterical factoids, but you don't get any clear, rational perspectives until you get to the very last sentence:
It is not clear how lethal the new coronavirus is or even whether it is as dangerous as the ordinary flu, which kills tens of thousands of people every year in the U.S. alone.
This is the disgusting truth about the mainstream media – and ourselves. If we weren't focused on the sensational to the exclusion of the boring truth, it is doubtful that the mainstream media would get away with foisting lies upon us. All that the media needs to do is to… promote hysteria at the TOP of their articles and bury the truth at the BOTTOM. They've done that so much, so often, that we no longer know what the truth is.
I am tempted to quote John Swinton, from a short speech that he gave about the 'Independent Press', in response to a fool who proposed a toast to that body of newspapers. Swinton – the number one journalist of the 1880s – gave a blistering rebuke to the lying liars that made up the 'Independent Press' of that day. He called all of them – including himself – intellectual prostitutes.
You can read more about that, in a short piece that I wrote more than six years ago:
Intellectual Prostitutes
https://omegashock.com/2013/07/03/intellectual-prostitutes/
We have been sold into slavery by a media that likes its fame and fortune. The rich men of this world had the money, so the newspapers wrote what the wealthy wanted us to believe.
One of my favorite videos on wealthy men who seek our enslavement, is titled:
JFK to 9/11 – Everything Is A Rich Man's Trick
YouTube has been taking down that video, but lots of people keep putting it back up. So, if that link doesn't work, search for it elsewhere. Francis Richard Conolly is the narrator and writer, and I can confirm that 95% of what he says is true. His comments on religion are not.
Okay, That's It For This Update
I could go on, but I hafta stop. This article is already way too long. So, let me end the same way that I ended my previous two articles on this subject.
Let's all take a deep breath and calm down. Don't get caught by the morons spreading hysterical theories about how this virus will kill millions and destroy the world. And, this is only one of many hysterical topics that people need to step away from.
Yes, we ARE in the Last Days. One day, things will get really bad. And, I have been sounding the alarm about some of those 'things'. Ezekiel's Fire really is coming and far too many will die. But, if you are driven hither, thither and yon by every hysterical headline, you will soon be unable to prepare for the truly difficult days ahead. You will also lose all credibility in the eyes of those who might listen to you.
Do you want to help your family, friends and fellow Christians survive the dark days ahead?
Then, start now by being rational and level-headed. Paul said something along the same lines, here:
For God hath not given us the spirit of fear; but of power, and of love, and of a sound mind.
You cannot help those who need it most, if you have discredited yourself. Please start right now to demonstrate that following Christ means being sober, levelheaded, sensible, stable, prudent, wise and unafraid. After all, He that is with us, is greater than any microscopic bug.
Oh, and please, above all… share the Good News of Jesus Christ, with EVERYONE!
I truly hope that you'll be ready for this
A prudent man foreseeth the evil, and hideth himself: but the simple pass on, and are punished. – Proverbs 22:3
————————————–
If you find a flaw in my reasoning, have a question, or wish to add your own viewpoint, leave a comment on the website. Your input is truly welcome.
————————————–
Click the following link and SHOCK your inbox with The Shock Letter:
Or, get Omega Shock news via feed:
– or –
https://www.omegashock.com/feed/
You can also find these posts here:
https://facebook.com/omegashock1
https://twitter.com/omegashock1
Read my books for free:
————————————–